No Division I college athlete should ever go to bed "starving" again. Following a meeting of its Legislative Council on Tuesday, the NCAA announced the removal of meal and snack restrictions on Division I athletes, according to NCAA associate director of communications Michelle Brutlag Hosick.
Whereas previously student-athletes were afforded only three meals per day, they will now have unlimited access to meals provided by on-campus facilities. The privilege will extend to walk-on athletes as well.
"Today we took action to provide meals to student-athletes incidental to participation," council chair Mary Mulvenna said. "I think the end result is right where it needs to be."
The NCAA says the alteration was made to "meet the nutritional needs of all student-athletes." The Legislative Council's decision comes less than two weeks after Connecticut guard and Final Four Most Outstanding Player Shabazz Napier made headlines with his comments regarding athlete compensation.
While Napier told reporters he doesn't believe athletes should be given "thousands of dollars," his comments about going to bed hungry struck a national chord (via Soraya Nadia McDonald of The Washington Post):
I feel like a student athlete. Sometimes, there's hungry nights where I'm not able to eat, but I still gotta play up to my capabilities. I don't see myself as so much of an employee, but when you see your jersey getting sold, it may not have your last name on it, but when you see your jersey getting sold, to some credit, you feel like you want something in return…There are hungry nights when I go to bed and I'm starving.
Criticism of the NCAA, which is boundless in numerous areas at this point, was swift. People ranging from comedian Jon Stewart to state representatives to media members came out to decry the NCAA's seemingly arbitrary limits on even non-compensatory items.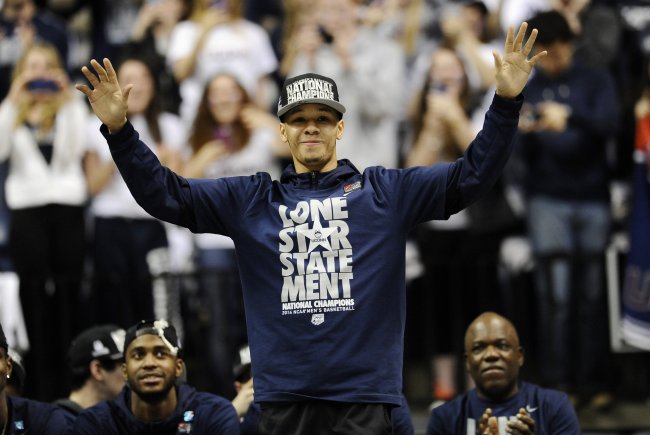 Jessica Hill
It is obviously unclear how much the criticism weighed on the committee's decision making. It should be noted, though, that the elimination of meal and snack restrictions has been discussed going back to the Awards, Benefits, Expenses and Financial Aid Cabinet meeting in September.
Eliminating restrictions should also help out walk-on athletes, whom NCAA meal plans previously did not cover. New York Giants offensive lineman Geoff Schwartz took to Twitter and noted walk-ons at times used to have to eat their meals separately despite the same responsibilities:
In addition to the meal-plan changes, the NCAA also announced four other modifications that will help student-athletes. Member universities are now required to have a staff member certified in CPR, and strength and conditioning coaches are now required accreditation.
The NCAA also reduced the penalty for a positive street-drug test (e.g. marijuana) at its championships to a half-season. Under the previous agreement, student-athletes were suspended one full season. Schools are now mandated to allow at least three hours of rest between football practices, though film sessions and other non-athletic activities are permitted during the rest period.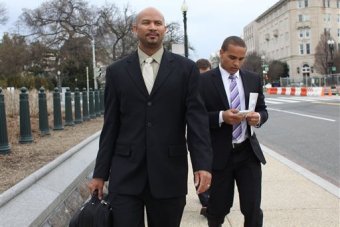 Lauren Victoria Burke
All changes are pending subject to the approval of the Division I Board of Directors. It will meet on April 24 and vote on whether to adopt the suggestions.
That seems like a formality, mostly because changes such as these have been a long time coming. The college sports landscape as we know it is rapidly changing whether the NCAA likes it or not, and the only way the governing body can provide ample evidence of its use in a courtroom is by loosening up strange and inappropriate practices.
There is no way unlimited meals can make up for the billions of dollars made off unpaid athletes, and it's possible it will do little to calm the wave of litigation currently facing the NCAA. But change is slow—especially in the legal sector. At least student-athletes will have full stomachs now while they wait.
From: http://bleacherreport.com/articles/2030620-ncaa-approves-unlimited-meals-and-snacks-for-division-i-student-athletes?utm_source=facebook.com&utm_medium=referral&utm_campaign=programming-national%3Fis_shared%3Dtrue?is_shared=true
*** The articles that we post on this website are searched from the Internet and don't reflect our views.  VAULTER Magazine LLC. is bringing the pole vault news to the reader in one central location. ***